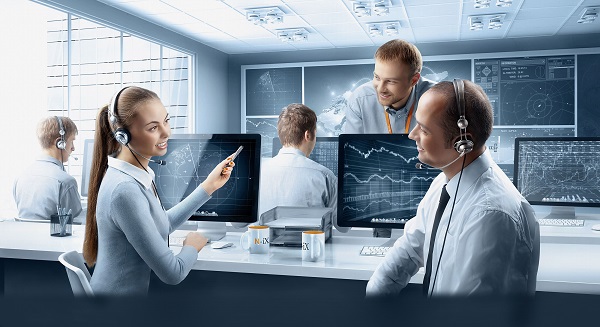 You may think that outsourcing your technical support is an alternative to you. But it's not. It is a necessity. Outsourcing your tech support means you leverage on low cost, high performance, and superior customer experience. Along with this, outsourcing your tech support offers you an edge over the competitors.
An outsourcing partner offers you ample space to bring your focus back to the business operations that streamlines the revenue generation process. You can focus on core tasks such as marketing, accounting, and finance more than just worrying about the customer support service.
When you outsource the technical support, you leave all your customer related issues on the hand of your partnering firm. This partnering company has vast experience in managing different clients simultaneously. So, your outsourcer already has the staff and technology to offer a hassle-free and effective tech-support service to your customers.
But a pertaining question still exists. How do you choose which company to outsource to? There are a lot of call center companies that offer the offshore tech-support services and it's not easy to point out which one is the best.
For solving this issue of business owners, we have come up with a list of question that you should be asking to the service providers while looking out for an ideal partner for your business. Let us take a look:
Question 1: How will you operate?
It is important to clear with your outsourcing company that what is their way of working with the clients. Will they assign an individual, a few professionals or a team at your project? Let's say a team is designated to your business, then make sure to meet the assigned professionals so as to get an idea of the working style of the service provider.
Read Also: Communicating the Six Steps of Setting up an Outsourcing Company
Question 2: What quality standards do you adopt?
Make sure that you ask the outsourcing company about the quality standards it tends to follow while on the project. See whether the particular quality standard matches with your business objectives.
Question 3: How safe will be my data?
The utmost important thing to keep in mind while choosing an outsourcer is the security measure. Make sure to ask about all the security level instead of just one or two. See what sort of measures your partnering firm is taking to render network, site, data, and personal security. Your partnering company should clear how it is offering data security via file, folder encryption, and emails.
Question 4: How will outsourcing aid my ROI?
Few vendors deliver less than what they had promised. Ensure to tie up with a service provider which is ready to go an extra mile to enhance your ROI. You may be thinking that a support service center is a cost center, but it can surely wind up improving your total ROI for your business.
Read Also: 7 Steps To Successful Business Process Outsourcing
Question 5: How good is your adaptability as per our business requirements?
Technology is changing at a fast pace. Your outsourcing partner should ensure that whatever solution they are rendering is in close proximity to the swiftly changing trend.
Question 6: Why our business needs you?
You should never hesitate when it comes to serving your customers. Ask the vendor that why you should select them. It is crucial that vendor you are outsourcing to is fast, flexible, innovative and works in the time frame.
Question 7: What statuary rules and regulations do you follow?
Many businesses tie up with a vendor without even tracing that if the latter is following the regulations and law properly. If anything, you can be accused of violations, so ensure to have documentation from your partnering firm. Make sure that they are following the laws in a suitable manner.
Question 8: How reliable are you?
It is significantly important that you choose the vendor that is dependable. To count on your outsourcer, ask how long it has been serving the clients, its financial records and status, and its reputation in the market. These things will be extremely important for your business.
Question 9: How transparent is your finance?
As a business owner, you should leave no stone unturned while choosing an outsourcer. Track its background and then ask its transparency norms. Tell that you want all the financial matters to be completely transparent, violation of which can lead to termination of the contract otherwise.
Question 10: What is your pricing?
You should definitely have a clear picture of what are you buying and for how much. Ensure to ask about if there are any hidden costs and whether the pricing scales up and down over the period of time.
Wrapping up
Outsourcing your tech-support is like offering the brand value of your business to another company. It is a big liability and an asset too. Whether outsourcing becomes a liability or an asset to your business, it all depends on how cautiously you are choosing the partner. So, follow the above-given steps and we are sure that your business will see new heights in no time. Good Luck