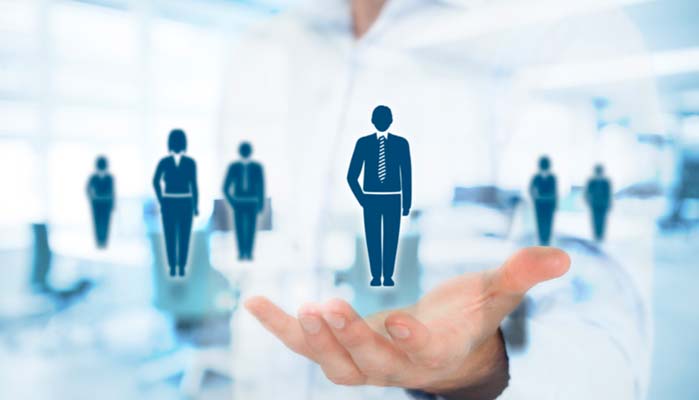 "To err is human", said the great Shakespeare. Common people are fallible and tend to make mistakes but those slip-ups shouldn't hamper your motivation to perform better with each passing day. However, there are times when companies have to face some serious downfalls due to minor mistakes which take the shape of disasters which are capable enough to destroy the organization. When your common mistakes start to shred customer's interest towards your products, then it is a high time when you should take corrective measures while solving the problem from its roots. Committing these mistakes can cost you a fortune and drastically affect your company's ability to earn profits. Leadership mistakes can also become a demotivating agent for the team members. These mistakes, if not corrected, can turn out to be a serious hazard.
Outsourcing companies are third-party vendors to whom organizations contract out their non-core business activities. Many business undertakings opt for outsourced technical support in order to serve their clients well. As these entities are in direct contact with the customers, even a slightest of mistake can end up tarnishing the organization's reputation to a great extent. To provide you with a better understanding, here are some of the most common yet disastrous outsourcing mistakes which should be prevented at all times.
Read Also: Five Strategic Benefits Of Acquiring Outsourced Technical Support Solutions​
Failing to define the projects clearly:
Mistakes are no longer considered to be a mistake when you are dealing with the projects of outsourced technical support. It becomes a threat to your organization. If a representative is unable to explain the purpose of the project or its use, the project will inevitably fail. Therefore, defining a project's scope is a must. It helps in giving agents the insight of planning their strategies in a rightful manner.
Inability to Communicate Appropriately
Communication is a vital medium to impart one's thoughts to others. It is a powerful tool for outsourcing companies dealing in the field of technical support as success isn't measured by the excellence of agents if they aren't proficient with adequate levels of communication. Being observant before the hiring process is a safe bet as it will assist in choosing only those agents who possess a great sense of understanding towards the subject of the communique.
Improper governance:
One of the biggest factors behind losing a customer-client relationship is poor governance strategy. The inability to engage customers can also be categorized as one of the reasons of improper governance. The art of strategizing adequately must be known in order to hold customers in a long-term business relationship. Provide full-proof plan, give a proper demonstration of your project, and your execution techniques. Also, be clear on all terms. Give your clients the perspective and belief to follow your strategies and plans.
Uneasy atmosphere:
Managers fail to realize that the agents who are working are human and providing them with adequate humane conditions is not a privilege but a necessity. It is vital to provide your agents' with at least one reason to come back to you. Provide them with the fun-loving and happy environment. Creating a stress-free atmosphere can facilitate the working conditions and enhance the productivity.
Lack of preparation:
An outsourced technical support service is no quick fix for your business. It requires investments of time, capital, trust, and effort. Do take your time before investing into the outsourcing companies. Plan a proper route map of things that can be outsourced. No doubt that the companies that work in the outsourcing business excel in their streamlines but will their excellence be of any importance to you? Do give a detailed thought and plan out your things well.
Read Also: 4 Tips to Train Outsourcing Employees on a Budget
Inability to identify key performance indicators:
Key performance metrics or KPIs are an inevitable requirement for setting out a proper benchmark of client-customer relationship. It helps in deciding how effectively an organization is achieving its key business objectives. It is executed at multiple levels and helps in enhancing the overall performance of the enterprise.
Lack of understanding of the bigger picture:
While taking up the projects for your organization, it is very important to look at the bigger picture. One has to make sure that the current project has a positive effect on the overall development of the company. If it fits right away with your values and culture that you want to cultivate in your clients and promote among your customers, then hop onto finding the right partner who possesses these skill to convert those big pictures into the real world.
Ignoring the company's culture:
In today's times, the organizations are mostly client-oriented. In order to satisfy the customer's urge, agents indulge themselves so much into the off-shore businesses that they forget to make their clients aware of the core culture and the brand name for which the company is known. Choose your outsourcing partner in such a way that they completely understand and align themselves with the organization's core values.
Summing up:
The outsourced technical support service is a highly effective tool. One just needs to plan a proper strategy and opt for the most appropriate outsourcing companies through which they can align their core values.