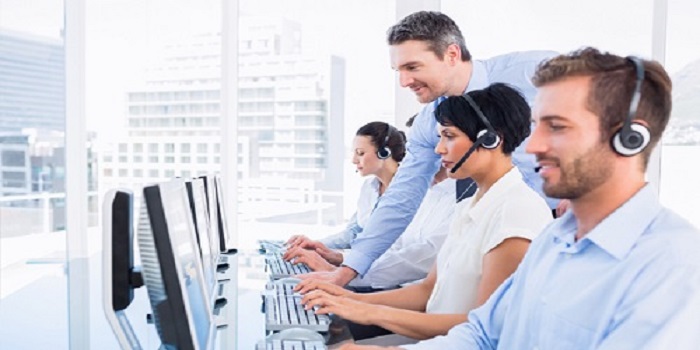 Quite a few companies utilize call centers to avail regular customer support for their patrons. The experts offered by the call centers ensure to provide an unmatched service level to the customers. Even though so much has been said about the positivity related to outsourcing, there are numerous organizations that still have not opt for the most useful and beneficial aspect of this extraordinary business practice.
Yes, we are talking about technical support outsourcing. Technical support is quite similar to customer service as both of them are availed to render solutions to the customer's grievance. However, the biggest myth that floats around this practice is that technical support can only be offered by IT companies. The truth is quite far away from this. Today, call centers around the world are actively rendering the tech support services to businesses.
What is technical support?
Generally known as IT support, it is a service provided by the businesses to assist their customers with any technical queries or issues. Usually, these types of services are offered by the businesses that are involved in offering electronic items, gadgets, hardware, and software. Customers who find themselves struggling with the technicalities of the product or who are facing difficulty in the usage of the offering are assisted by the tech-support agents.
Organizations that are indulged in offering laptops, music devices, smartphones, and so on are the companies mostly looking to provide technical support assistance to their customers. Contrary to outsourcing, businesses are nowadays utilizing technology to render service to their customers. In addition to this, companies nowadays have website using which they render customers with services such as e-store, digital sign-up option or an online booking alternative. So, when the customers feel some difficulty in handling these options, they look towards technical support assistance.
Read Also: Technical Support Outsourcing: Most Common Mistakes
Why is tech support so symbolic?
The basic gist behind offering the technical support is to provide the maximum customer satisfaction. It does not matter how good your product is if the customer is not able to use it properly. Till the time customer's issue is resolved, your product is absolute of no use to them. If the customer does not find the same amount of help from your end, they won't think twice before leaving your business.
Apart from this, technical support is also known to provide one more important service to businesses. The technical support companies ensure to keep a good knowledge about the issues, and mistakes that are required to be corrected.
For example, customers may be facing some issue with your online store that is preventing them to place the orders. So, if a prompt tech support is not offered to customers, you are going to witness a loss for your business. So, a technical support provider ensures to eradicate and reduce these issues to a greater extent.
Advantages of technical support outsourcing
As discussed, technical support outsourcing is more of a necessity than an option for the businesses. If you are still feeling dubious about outsourcing, then read the mentioned-below benefits associated with outsourced technical support:
Low expense
Devising your own IT division and recruiting a support staff demands a good deal of money from your side. Additionally, the pay of agents, technology, and infrastructure adds up the expenses more. So, outsourcing the technical support makes sense for your business as it would cost you a fraction of what you would have spent on maintaining an in-house premise.
Resilience
Small companies cannot really justify the recruitment of an IT professional to manage low call volumes. But, there may have been other instances when the requirement rises and so does the call volume. So, how to handle both? Hire a call center, which is known to provide IT experts on the basis of the call volume requirement. These call centers hold prowess in handling any required level of service that you want.
Tech and sector prowess
When you choose call center outsourcing companies, you get a direct access to a team of experts who hold prowess in handling customer's grievance with precision and efficiency. These sort of professionals that you would be getting a hand on (thanks to outsourcing) will ensure to provide your customers a sterling level of service experience.
In addition to this, your outsourcing partner will also be equipped with latest technological advancements that make the whole process of technical support smooth and prompt.
24/7 availability
Being resilient with time is perhaps one of the most paramount benefits associated with technical support outsourcing. The competent call centers ensure to provide an around-the-clock assistance to the customers.
Enhanced response time
Waiting for an agent to address the call is most frustrating for the customers. Waiting to get a response from calling agent is an agitating process. Call center experts ensure to resolve the customer's issue in the least possible time. Along with this, hi-end technology ensures that no customer has to wait for the calls to be addressed by the agents. An option such as 'call-back' offers the customers a better alternative to stick to your business.