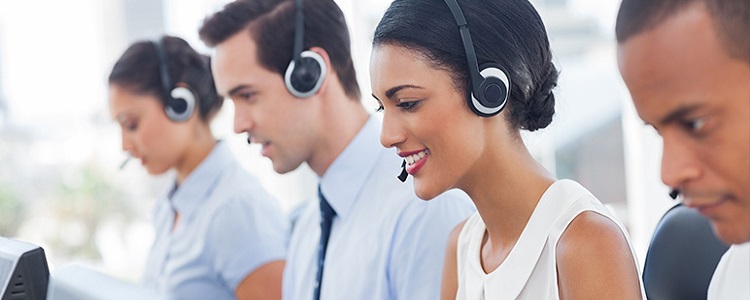 The delegation of business functions to a third-party vendor is becoming a common practice in the business sector. Business owners have realized the significance of outsourcing and are leaving no stone unturned when it comes to offering an unparalleled services experience to their customers. Even the experts have predicted an exponential growth of customer service in 2018.
Out of the lot, there is technical support outsourcing which is becoming the backbone of IT and technology companies nowadays. It really is a great responsibility and a huge decision to handover your tech-support task to an outsourcing company. Also because there are so many incidents where companies have delegated their tech-support and the result is quite negative so business owners like you should consider few don'ts of the outsourcing.
In this blog, we are going to walk through the blunders companies make or face while they outsource their technical support. Along with this, we are also going to tell the solution or remedy to each challenge accordingly. Let' start:
Overselling = poor tech support
Never eat more than you can digest. This old saying fits quite ideally in technical support outsourcing. Vendors offering tech support take quite a few number of projects in hand. This keeps their agents on the toe as they are serving more than one client at a time. Obviously, it keeps the cost low, but there are other issues that come up. In the case of a bottleneck in any client's project, the outsourcing company cannot cope up, which results in loss of revenue for both the vendor and the business. In these cases, all customers experience the delay and poor service level. This throws your company's image in the gutter.
The remedy for this is to keep a close eye on the spare capacity. This spare capacity actually comes out to be quite handy in managing spikes in tech support. Renowned vendors make sure to assess the usage patterns of every customer and forecast the time when call volume is at its peak. Let's say the call volume is at its peak at around morning time, then these companies raise the capacity for that shift so as to keep the call response time unaffected. Also, keeping a close relationship with customers comes handy to know any big transformation which is going to take place.
Read Also: Enhance your Customer Support by Call Center Outsourcing Services
Non-uniform service standards = customer complaints
Often customers say that in few instances the service quality exceeded the expectations while other times the quality was extremely poor. This inconsistency actually proves to be fatal for the businesses. The reason for this non-uniformity in service level is lack of training and supervision of agents. There are good experts who perform exceedingly well, while there are bad agents who do their jobs badly. This can cost you your customers.
The solution to this problem is to keep a team of analysts ready to assess the quality of call support each month. The staff ensures to offer valuable feedback to the agents on how to provide a stupendous level of service quality in the support communication. Proficient technical support outsourcing firms ensure to give the end results to the third-party auditors. These auditors match the performance quality with the set ISO standards.
Less expertise = piling up of customer issues
It is no surprise that few support calls take more time than others. This can happen because the issue is too complex or because the support staff is not competent enough to offer a solution swiftly. Actually, there are vendors who let their agents learn on the job itself. This often results in longer call times. Also, few issues may take numerous calls to get resolved. Result; loss of your business.
An outsourcing company offering tech support service should work with an aim to render an apex level of customer experience. The happier your customers are, the chance of them referring your brand to a colleague or friend increases. Eminent players that are involved in providing call center services aim to offer the resolution to the customers in the first call itself.
To ensure it, the outsourcing firms hire professionals that hold expertise in hosting support and offer them adequate training on a constant basis. Account managers and quality analysts keep a close watch on the quality and skills of these agents.
Read Also: How to offer the Best Customer Support Services?​
Final Takeaway
The don'ts of outsourcing tech support can really backfire your business strategy. So, if you are choosing to outsource or if you are an outsourcing firm, make sure to not repeat the above-mentioned mistakes. Also, if any of the discussed situations arise, try to utilize the remedies discussed here. We are sure that any business following the given tips will win the outsourcing games quite comprehensively. For further discussion, reach us in the comment section.