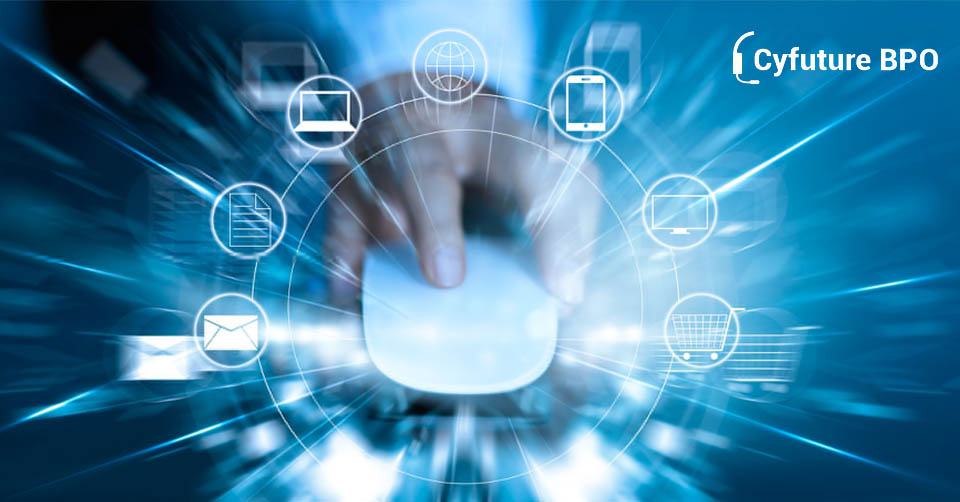 In the world of proliferating technological advancements, the prevalent saying — Old is Gold — does not make any sense! No matter how efficient a particular methodology or technology is, it would (sooner or later) become obsolete. If you would remain adamant to using a specific set of tools and methodologies forever, then it can have dreadful, frightening impact on your organizational efficiency and capability in the long run. That's why, industry veterans and aficionados opine that businesses should always welcome latest technologies and trends that can help them suit up for dynamic scenarios in a competent and dexterous fashion.
Although there are numerous successful organizations that have adeptly been embracing new technologies and trends, but even these organizations are not adroitly paying attention to latest trends that can help them suit up for radical changes in the business world. All these businesses, especially those which are in outsourced technical support domain, should start monitoring latest trends and start embracing latest technologies so as to deliver top-tier solutions, under every circumstance. There are various emerging trends that would dominate the future of tech support outsourcing solutions, and this blog would shed light on 5 dominant trends.
1. Automation: The word 'automation' has revolutionized the business world as most of the strategies, policies, and initiatives of organizations worldwide are highly reliant on the ability of an organization to automate every process. Herein, if you fail to induce automation in every business process and organizational strategy, then this inability can have dreadful impact on multiple aspects of your business. That's why experts want tech support solution providers to help businesses in this context. Once an outsourcing agency in tech support domain has developed expertise into automation, it can easily surpass ever-rising expectations of clients quite nimbly.
2. Cloud-based services: As the cloud and big data have started creating stir in the business fraternity, the demands of cloud-based call center outsourcing services have experienced sudden rise. Nowadays, every business firm aspires to make the most of opportunities ensured by cloud-based infrastructure, and therefore, they have started storing their crucial data on clouds. More importantly, as cloud-based strategies ensure round the clock availability and are quite flexible, it is so obvious that more businesses would start expecting their call center partners to offer cloud-based solutions. Therefore, corporate call centers and tech support solution providers should ideally pay attention to this pivotal factor.
3. Remote access: Technical support solutions providers have found it challenging to provision top-tier solutions due to high operational expenditures. They have always claimed that without the availability of physical device and gadgets, it would always be a pain point for them to analyze core issues and eliminate the same adroitly. Herein, remote access technology has certainly emerged as a promising solution that can ideally help tech support teams cure every technical irregularity in adroit and hassle-free manner. Therefore, tech support companies should use latest remote access technologies in order to stay competitive in the field.
Read Also: Why Should Businesses Outsource Their Technical Support
4. Reputation management: This is yet another forward-looking initiatives that ambitious outsourced technical support companies have undertaken with the intention of surprising their clients with one-stop customer relationship management solutions. It is quite an agreeable fact that nowadays customers have resorted to using social media platforms to express their happiness as well as disappointments, and businesses need to have quite an impeccable monitoring framework so as to keep a close eye on whatsoever their customers have to speak about. If tech support call centers can herein ensure efficient reputation management solutions, then it can be yet another factor to count on!
5. Proactive support: Although this aspect has already gained massive popularity in the customer service domain, nonetheless it deserves special mention because its popularity is bound to increase (that too manifold!) with the passage of time. You need to learn the art of showing or expressing your willingness to assist customers, and if you can convey this message proactively, then you are unquestionably reinforcing your bonds with customers. That's why businesses ask their customer support partners to ensure proactive call center outsourcing services. This attribute of a tech support company can actually make it more competitive.
Read Also: All You Need to Know About Outsourcing Call Center Services
In a nutshell: These are the latest trends that all the forward-looking outsourced technical support companies need to be quite watchful about. Once you have embraced these changes, you are well-prepared to unravel the sea of opportunities that technological advancements bequeath.