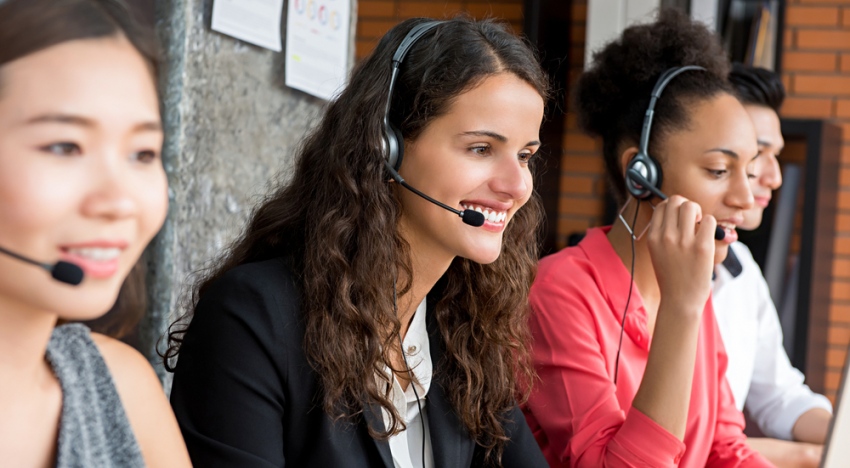 What is your favorite channel to communicate with your target audience?
Do you use the internet (live chat, instant messaging and social media), text messaging or are you still in love with the conventional way of reaching out to your customers on a phone call?
Did you notice I used the word 'conventional' with the telephone channel? Yes, it is true!
With the advent of so many channels available to engage, reach, and solve customer's issue, telephone as a medium is losing its charm.
Still, the essence of telemarketing services for small businesses is still the same. Small businesses still prefer depending on the telemarketing services to reach out to their audience and increase the conversion & retention rate.
Be it voicemails, intercoms or opt-outs, the most reliable means to contact and convince your prospects is still considered to be the telephone.
This said, having telemarketing services for your business becomes more of a necessity than a choice. So, how are you going to do it?
Will it be an internal team offering outbound & inbound call center service or are you going to stretch your hand to an outsourcing company?
Above all, which of the one will be a much viable & feasible tactic for your business (considering its size)?
How to avail telemarketing services?
Telemarketing service is the strategy utilized by the businesses to make and handle customer calls in order to either educate the prospects about the product/service or to offer some discount to the existing customers.
The main purpose is to make the business more profitable and big.
Considering the fact that your business is not so big in size, let's assess the options.
If you set up an in-house telemarketing team, you are going to invest a good amount of money from your pocket.
The telephone setup for each agent, the computers, the technology installation, the cost of hiring & training agents and other associated expenses will emerge.
A small business owner such as yourself won't prefer such heavy investment to get an internal team.
Now, the other alternative, outsourcing makes much more sense.
When you delegate the telemarketing service, you are saving a lot of expense we discussed above.
You would get direct access to some exceptionally diligent agents who are trained and experienced. In addition to this, the telemarketing agencies have prowess in handling and making customer calls, so, an unparalleled service experience is inevitable.
Along with this, outsourcing telemarketing services for small businesses enables the owners to focus back on the core tasks. This increases the comprehensive productivity of your business.
The telephone is an impeccable channel to convert, reach, and engage customers. Let's see how telemarketing services can be an effective strategy for businesses of small & medium size.
Lead generation
Outsourcing has made the world quite small (figuratively).
"You can start a business in Minnesota with the target audience in Madrid to whom your telemarketing service agents who are located in India will contact."
This the magic of outsourced telemarketing services. Even small business owners can have an international customer base without spending a hefty capital investment.
All business owners crave for leads; without leads, a business will find it difficult to breathe. A competent telemarketing service provider will ensure to reach out to your target audience with extreme professionalism and precision.
They ensure to weed out irrelevant leads, pick & qualify the warm leads, and nurture the cold leads. These experts ensure to increase your customer base by utilizing their skills and experience.
Retention
Quite a few businesses only focus on acquiring the customers. After the purchase is made, unfortunately, businesses fail to maintain a constant touch with these customers. Hence, these customers become lapsed.
The reason why I say availing outsourced telemarketing services for small businesses is profitable is because not only you would get to expand your customer base but can also be assured of high retention rate.
Market research
This traditional way of conducting surveys on the telephone calls is still impacting the businesses to make future strategies.
Being a small company, if you want to get the valuable feedback of customers on a newly launched product/service, an offer, changes required in any of the offerings or similar, telemarketing agents are your way out.
These experts are trained stringently to reach out to your prospects or customers and ask them a bunch of questions to get their opinions. Businesses after deciding on the bottom line assign the responsibility of getting the customer feedback on the certain topic.
Having telemarketing services for small businesses also provides you with an opportunity to get priceless information about your competition that can help you to make future business strategies accordingly.
Wrapping up
Telemarketing services are without an iota of doubt quintessential for small businesses and in fact businesses of all size.
So, contact a renowned and efficient outsourcing company for your telemarketing requirements today!
For any query, reach us in the comment section below.
Thanks!