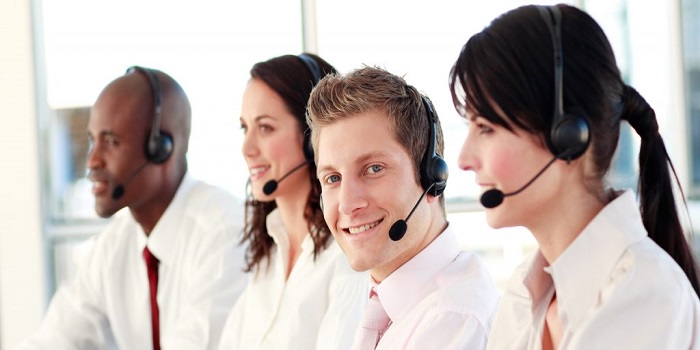 Telemarketing has been in use for a long time. And no matter how old it is, the relevance of this medium has not dampened yet. In fact, it has evolved over time parallel to the changing market trends. It has transformed from the cliché Cold calls and marketing calls to VoIP, video calls and so on. With the help of research, effective sales techniques and other interesting and innovative ways telemarketing now can not only make the prospects listen but also entice them to buy products and services.
Time and again, telemarketing finds itself surrounded by negative comments and feedbacks. This is because a section of telemarketers is still embracing the archaic and obsolete telemarketing rules which are no more relevant in the present market scenario.
But many of the leading BPO companies know this difference and has been able to deliver quality telemarketing services for small businesses as well, along with the big businesses. Over the years, telemarketing has gone through many changes with regards to the evolution of the digital and social channels.
Rather than performing the process in-house, many businesses prefer to outsource their telemarketing requirements to various outbound BPO firms. And it can have various direct benefits. Mentioned below are a few points on how outsourcing one's telemarketing activities and campaigns can benefit a business.
Cost reductive and cost-effective
Outsourcing the telemarketing requirements can prove to be a cost reductive and cost-effective alternative as it is more feasible to generate leads in bulk. BPO firms provide a whole range of price models where a business can avail the services on the hourly, bi-monthly, half yearly or yearly basis. One can choose the right fit for their business depending on the business size, and marketing goals.
On the other hand, hiring a telemarketer on the payroll comes with a lot of overhead and additional expenses associated with the same. Therefore, BPO firms customize their telemarketing services for small businesses because these small enterprises can realize that by outsourcing they can get the desired results and generate plenty of leads at a much lesser cost and a much lesser time when compared to an in-house facility.
Read Also: What is a Third-party Verification Service?
An experienced workforce
An ideal outsourcing firm specialising in telemarketing usually houses an expert team with years of experience in their portfolio. With their extensive experience, they can deliver a good amount of warm and hot leads to businesses. Over the years they have polished their skills not only on how to make sales calls but also on sales techniques such as industry-specific R&D and how to curate conversation on sales on calls accordingly.
Flexibility and versatility
Usually, these BPO firms perform a wide range of outbound processes including product sales, sales support, lead generation and third-party verification services etc., in addition to delivering quality telemarketing services for small businesses. This diversity and versatility in industry-specific services help businesses in understanding the broader trend of the market. Their flexible pricing plans is another advantage that businesses can leverage on. Their multifaceted attribute can accommodate various businesses with different market magnitude.
One can avail services from these third-party outsourcing firms to satisfy the seasonal fluctuations of their businesses. Businesses that face acute attrition concerns can also temporarily avail telemarketing services. Such scalability is why outsourcing BPO firms are on demand right now.
Maximise the ROI
Successful outsourced telemarketing companies have a proven track record to deliver maximum return-on-investment and can be hired according to one's needs on a contractual basis. And since every business and industry is unique on their own, one can also customize the outsourcing process to fit in the context. These attributes of a third-party firm allow a business or any organization to avoid the employee hiring overheads and in turn, increase their ROI.
Saves time
Telemarketing is one of the quickest and fastest ways to reach out to a particular business's target audience. One can save a lot of time of their sales team by outsourcing their telemarketing efforts. It is the perfect way to get rid of the additional responsibilities of their sales team such as follow-ups, sales chasing calls, cold calls and so on. This releases extra burden and valuable time which can be directed to other sales related activities.
Conclusion
All in all, outsourcing of the telemarketing efforts can have various advantages but most importantly it reduces costs, provides a well-experienced workforce to handle the process and save time. In addition to these benefits outsourcing also facilitates flexibility and versatility which as a result maximizes a business's ROI.