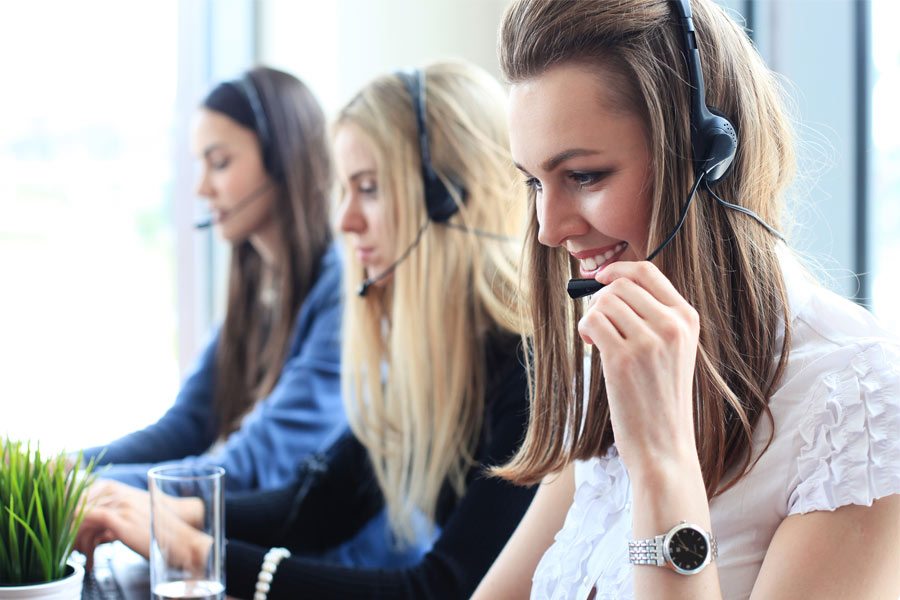 Technology has made life easier and has provided us with some viable business options. For instance, take the example of automation. Around 2 decades back business world was introduced to the concept of automation and everything changed.
Automation was adopted by businesses owing to its capability to trim the overhead expenses. However, the concept didn't catch up because it leads to a number of challenges, customers getting discontent being the major one.
A lot of businesses face ferocious and frustrated responses from the customers that in turn, bring them back to putting up real people in front of the phone again.
This is where telephone answering service USA comes to play its role.
Automation is not useless actually. For processes such as accounting, bookkeeping, collecting information, and confirming orders, automation proves to be extremely fruitful.
All these tasks are only good if the information given by the customer is genuine and clear. A single error or a minutest of doubt would require the customer to give a callback, which, in turn, would beat the main objective of automation i.e. no involvement of the real person.
This is why having real agents for business functions eradicates a lot of problems and bottlenecks that block the growth of a company. Mentioned below are the bunch of reasons why having real professionals for answering customer calls is much favorable than automation.
Ease in resolving particular issues
How many times have you encountered an automated menu having no options that are related to what you are looking for? Atleast once everyone has.
A lot of time customers get irritated and furious finding there is no alternative that can associate with issues they are facing, which makes the entire purpose of automation goes in vain. This makes customers angry before they could even talk to a real agent making the communication more futile.
Hiring telephone answering service USA will eradicate all these challenges in a jiffy. Real-time agents pick the call of customers instantly and don't leave the latter struggling to choose from multiple options that ensure a much competent communication.
Real-time agents are much better when it comes to providing customized solutions to the varied customer's issues.
Elevated customer support
Have you ever listened to an automated voicemail and thought "Wow, what a customer service!"?
No, right? Because without the factor of personal touch it becomes onerous to provide an unmatched customer service.
This is why businesses are now looking for a competent telephone answering service USA to satiate their requirements.
The telephone answering service agents ensure to hear the customer issue with full understanding and offer appropriate solutions accordingly.
Incremented customer retention rate
When you have excelled professionals taking care of your customer calls, a higher retention rate is inevitable.
These experts offer an unparalleled customer experience that ensures the existing patrons to come back to your business. It is almost impossible to make a customer stick to your brand for whole life. Interacting with real-time agents would make customers feel content and satisfied.
Along with this, when you hire a telephone answering service USA your customers are taken care during the day, evening, and even in the night without any interruption.
To provide an apex level of customer experience, providing around-the-clock assistance is really imperative.
Real agents are flexible
Automation comes with a lot of challenges. It may happen that during automated calls with few levels down, the customer presses a wrong choice.
To rectify, customers have two alternatives. First, they reach a customer support agent by pressing zero. This option makes customers frustrated and angry when they interact with a live agent.
The second alternative is to hang up the call and restart the entire automated call. This again irate the customers and put your business in the bad books.
This entire issue is completely eroded by the telephone answering agents. When customers call they would directly reach an agent who holds prowess in addressing calls from patrons. So, before even the customer gets angry, an agent is available to serve your customers.
The flexibility of live agents makes customer's experience a formidable one.
Automation makes callers agitated
Automated calls are very impersonal that makes the entire service experience flush out. This is why even the restaurant owners are nowadays hiring order taking call center for serving customers.
No one wants to make their customers face irritating automated messages when they are facing some issue.
This is why business owners are now hiring the telephone answering service vendors to reduce the call hang-ups and customer dissatisfaction.
Read More: Why Businesses prefer to Outsource their Telemarketing needs?
Final Takeaway
Automation is quite useful for a lot of business functions but not where the customer is seeking some information, assistance or want to resolve some queries.
The significance of having a real agent to answer your customer calls is quite high. So, get your telephone answering service today!