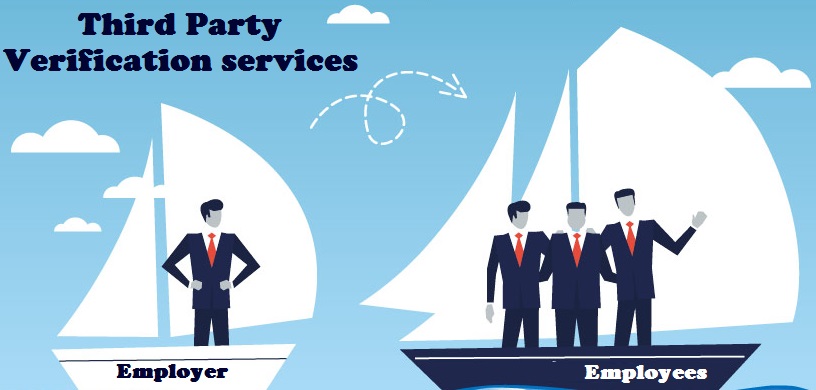 Being a business owner, what's the biggest blunder you can do? Well, there are two of them if you think deeply.
One, if you overlook your customers and the second when you oversee your workforce.
Yes, employees are your biggest asset and maintaining a strong relationship with them would offer your business an exceptional boost.
The better work environment you sustain, the more efficient and skilled employees will join your company and make your business strong.
You may agree with me on this aspect, but unknowingly you are giving cold-shoulder to one of the biggest advantages for your employees.
The benefit I am going to discuss today is the employment verification.
Why is employee verification good for your business?
Did the thought of hiring a third party verification services provider for your employees ever cross your mind?
No? Ok, let's take a look at how you are missing on the perhaps the most beneficial aspect for your employees.
You may be thinking,
"I am already offering unpaid family leaves, vacation pay, holiday pay, health/medical care, prescription drugs, insurance, wellness programs, financial planning, and childcare. What else is left?"
If you would look at the best of the companies to work around the globe, one common aspect between all the big cats is that they have a tie up with one or the other competent third-party verification vendor.
Apart from verifying the sales order in their B2B call centers, successful organizations hire the verification company to offer the best of the facilities to their employees.
Let's learn how the best of employment verification service may benefit your employees to an extent no one even thinks.
Benefits for employees?
What is the most hectic or stressful decision of anyone's life?
It may be when someone buys a home, loses or switches jobs, or experiences some serious health issue.
Whatever you do, one aspect that eases your life in such scenarios is a smooth and precise verification of employment. If you haven't availed a competent verification service yet, any of the mentioned incidents may put your employees at risk of missing on some of the major aspects of their life.
Let's say your employee wants to buy a house and have rendered the lender all the essential documents and signatures that are required. The only thing that is required is you to verify his/her verification for employment.
Your employee has already requested the verification form, but since you haven't sought third party verification services from a competent vendor so a backlog is there. What happens?
The employee of your firm will finally lose the deal for his/her dream home and why? Because the business he is working for didn't care to hire a proficient verification company.
This is why employment verification service is so significant for your business. An improvised verification system will lessen the burden of your HR team and will benefit your employees in making the big decisions of their lives.
A lousy verification service will block some of the important tasks of your employee's personal life.
The outlook
Now the question that remains is how you can hire a profound vendor that can provide an unparalleled third party verification services.
To do the same, you require to think a bit differently. Think like employment verification service is nothing but a big boon for your employees. Visualizing the employment verification services as a beneficial aspect, you would be offering your employees to work freely and comfortably.
Employees will appreciate if you keep the verification process smooth and easy. They won't have to miss out on the major aspects of their lives.
Firms have hired the leading third party verification companies to make their B2B call center's function intact and employees on the top.
Employment verification services: Benefits to your business
How does verifying your employee's background can really stir up your business?
Well, for starters, getting a profound third party verification services provider for your business can make your employees feel ecstatic and content.
This ensures a raised productivity for your business as satisfied employees will be performing their duties with utmost efficiency.
In addition to this, your customers will also avail the best of the products/services offered by you, which, in turn, will raise their CSAT score. This elevates the customer retention rate for your business and presents you with an opportunity to generate new customers too.
A happy customer and a joyful employee will make your business reach an apex level in the market. So, hiring a proficient employment verification vendor is quintessential for your business.
Final wrap up
If you feel, we have left some engaging aspects that could have been added here, feel free to leave your thoughts in the comment section.
For more updates like this, stay tuned!