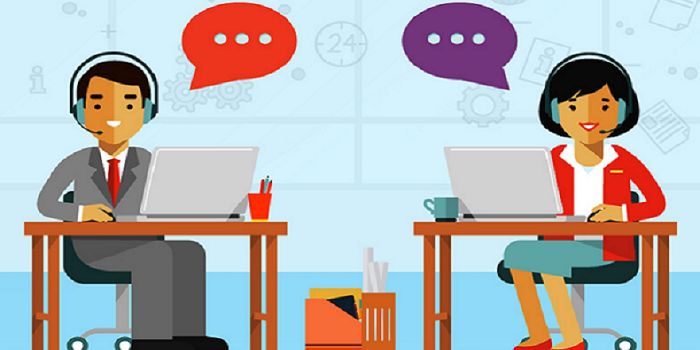 In many parts of the world, the telemarketing companies are required by the administration as per the law to use third-party verification services while selling products or services over the phone. These laws are especially stringent in countries such as the United States of America as well as few other developed nations. The penalty for circumventing these laws can be substantial and any misdemeanor from delinquent businesses are liable for criminal sanctions. These laws are a bit hazy in the developing world which helps foster maleficent business practices despite continuous administrative efforts.
Third-party verifications in the BPO industry is typically carried out under the banner of outbound call center services. It is a process where an independent party confirms whether a customer has actually requested a change or ordered a new service or product. The operation or process puts a customer on the phone (usually through transfer or a 3-way call) and asks the customer for his/her identity to check if he/she is the authorized decision maker. So that the confirmation can be carried out. Nowadays authorization can also be carried out through either written or in recorded voice format.
Many outbound call center services provide various automated options to ease the process of data retrieval. The verification data may be accessed by businesses and any regulatory bodies to gather information or to check process authenticity. The following list projects the most popular automated data retrieval options in the market.
Via phone
Here, the verification data may be accessed through a phone with touch tone facility upon the input of a confirmation number. Some automated systems store verification for a limited time usually for a few months or so where users can listen to the stored verifications upon request.
Read Also: Outsourcing Options: Third party or Captive units
Via email
3rd party verification companies can also forward email verifications back to the organization. These emails may contain text data and audio. It is advisable for businesses to have a high capacity email address so as to facilitate high volume traffic with large attachments.
There is also the option of a password protected web-based email interface and message handling software to categorize, sort and label verifications.
Via FTP
With the help of file transfer protocol, the text data and audio recordings can also be downloaded and played through web browsers and media players.
Via CDs and DVDs
Many outbound call center services companies can also burn the audio recordings and the Master Data File onto a CD-ROM or DVD-ROM and conveniently ship to the enterprises.
The third-party verification process adds a vital element of proof to electronic transactions and it makes less possibility of any dispute because the verification is made and held by an independent third-party. The following pointers is a compilation of features that one should consider and look for before availing a third-party verification service.
Good quality recordings
The automated attendant should have a good quality voice with clarity and devoid of static so as to avoid confusion in the minds of the customers. The scripted menus and questions should be recorded in a recording studio for better results.
Scalability
The operating system of the verification company should be scalable according to the needs of the parent company. It should be able to handle high volumes as well as should be easily down-gradable in case of low volumes of verifications.
Storage capacity
An ideal verification company should be able to store and archive data for a long duration of time. Look for prospective partners that have facilities at their disposal to store data up to 8 years or more. The premier verification firms, additionally burn data onto CDs and store them in vaults.
Availability of toll-free numbers
The verification company should provide a dedicated toll-free number for verifications.
Back up and security

It is always better to have at least one backup email account where verification firms can forward data. Some of these firms also forward a copy of the data to a backup server in what is known as a triple-layered protection of verification data.
Encryption services
Businesses that require electronic transactions with credit cards and other banking information such as the e-commerce companies should look for firms that can set up a Virtual Private Network(VPN) connection between the business and the verification firm at a low cost. This allows a secure and encrypted transfer between the two parties so as to avoid data-theft and privacy concerns.
The intent of this article is to make people aware of the different aspects of the third-party verification services and their proceedings. And the above-mentioned pointers should be adequate to give a brief insight and understanding into the matter. It is also advisable to look into more resources to clarify any persistent doubts.