Anuj Bairathi
Co-Founder & CEO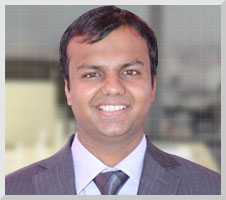 Co-founder, mentor and CEO of Cyfuture India Pvt. Ltd., Anuj is the force behind this organization's tremendous growth. He has been instrumental in converting Cyfuture India Pvt. Ltd. from a start-up to multi-million dollar IT behemoth in a short span of time. He believes in building long term partnership with customers by gaining insights into their spoken and unspoken needs, and addressing them proactively.

Anuj has rich experience in creating global business strategies and marketing blueprint for enterprises, fuelling further expansion and development. His penchant for exploring uncharted territory enabled him to establish global brands such as Go4Hosting Data Centers and Go4Customer BPO, which have surpassed all previous records of success and growth.

In the year 2011, Anuj was conferred with National Award: "The Micro, Small & Medium Enterprises" (MSMEs) in the presence of her Excellency Smt. Pratibha Devisingh Patil, President of India. Another feather in the cap was the prestigious "Rajasthan State Award for Export Excellence" for the year 2010-2011 presented by his Excellency Shri Ashok Gehlot, former Chief Minister of Rajasthan. Architect of Cyfuture India Pvt. Ltd.' growth path, Anuj excels in creating, developing and mentoring super charged teams which propel the expansion of organization and swiftly execute business ideas.

Anuj is a passionate chess player and environmentalist. He has introduced several initiatives for a greener and healthier planet. His vision lies in the statement: Customers First.

Ravish Sharma
Senior Manager, Operations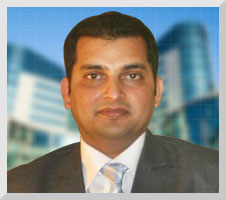 With an experience of over 13 years in corporate structure, Mr. Ravish Sharma has been with Cyfuture India Pvt. Ltd. for the last 5 years. He is responsible for ensuring operational efficiency of our managed outsourcing services and business excellence. He has a proven track record of implementing operational excellence along every sphere of the process: expansion, cost reduction, customer & employee satisfaction as well as ensuring that the concurrent business goals are met in specific deadlines. He can be reached at ravish@cyfuture.com.

Sanjay Tripathi
Vice President – Business Development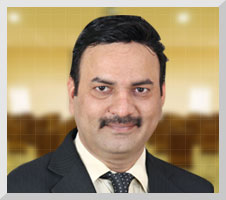 As the Vice President – Business Development of Go4Hosting (Data center), vertical of Cyfuture India Pvt. Ltd., Sanjay has multifarious corporate experience of over eleven years in the field of Sales and Marketing. Over this period, he has been instrumental in devising sales strategies and developing business trends.

Sanjay successfully sculptured Anuj's vision of creating a globally recognized brand in the competitive data center industry. By employing his extensive business acumen, he has carved a niche for Go4Hosting as a dominant player in this market.

Amit Harshwardhan
Assistant Vice President – Operations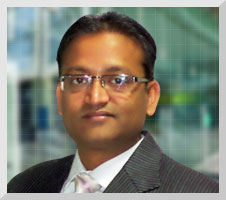 As Assistant Vice President – Operations, Amit has transformed Cyfuture India Pvt. Ltd. into a high performance organization. Heading the Jaipur operations, Amit's proficiency in implementing and evolving process and technology solutions have enabled the management to scale up the operations exponentially.

Leading the BPO division, Amit conceptualizes International Centre Strategy which includes creating newer models for global delivery from international centers, driving international centre specific initiatives and evaluation of potential new locations. With over 14 years of extensive cross-functional experience in managing and optimizing business operations across all levels, Amit has deftly managed the intricate organizational functions such as strategic management planning, account management, general administration, operations and Information management. With his amazing insights into the overall business structure and organizational goals, Amit is an expert in driving the profitability vector to new records.

Being a visionary, Amit's expertise lies in identifying emerging trends and understanding the market and its requirements. He always leads and inspires for accomplishing organizational mission & objectives and synchronizing them with profitability norms.

Gary Barlow
Director, UK Operations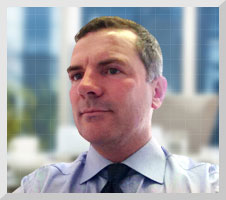 Gary brings over 22 years of experience as Independent Financial Advisor. He has worked with some of the top global business conglomerates in Europe and Asia, assisting them to drive growth and expansion. Settled in Tiverton, UK, Gary became the head of UK operations of Cyfuture India Pvt. Ltd. in the year 2002, after he experienced cutting edge technological innovation and world class customer service from Cyfuture India Pvt. Ltd.

With his in-depth knowledge and expertise in International Business Management and Wealth Management services, Gary has played a vital role in scripting the growth story of Cyfuture India Pvt. Ltd.

Innovation is the centre-stone of Gary's work profile, which is supported by his extensive domain knowledge and know-how of managing and optimizing an organization's growth. Using his business prowess and management skills, Gary has been the torch bearer in bringing in massive business opportunities in the fields of Business Process Outsourcing, Online Marketing and Software Development from European and UK market.

Gary shares Anuj's vision of providing top notch customer service driven by innovation, expertise and dedication. Gary travels regularly between UK and Noida & Jaipur offices in India - constantly innovating and improvising to exceed customers' expectations.