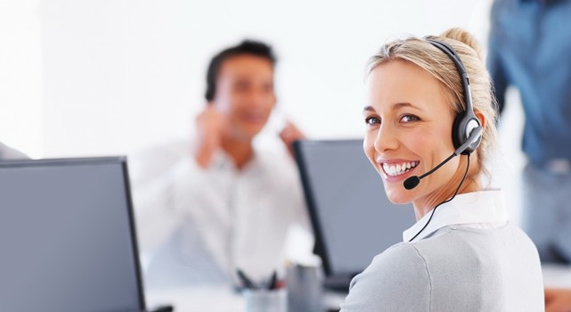 Do you have graveyard shifts? Do you plan your breaks at the beginning of each day? Do you thrive on a concoction of caffeine and sugar? If yes then I am sure you get these questions about how hectic your work is or do you really hate your job. This is something that a lot of people feel about call center employees, which is far from what the truth actually is.
No, we aren't the night owls who don't value sleep and are worshippers of the dark devil. We have a job that is rewarding and that drives us each day to work hard so that your job market survives. Yes, this might surprise those who don't work in a call center but it's true. Imagine if customers don't purchase what will you manufacture and what will be the purpose of so many departments in commercial organizations?
Nothing, it will all be a waste because businesses in the call center outsourcing domain make the sales happen, generate revenue, retain customers, and build remunerative B2C communications. Nope, I am not exaggerating, these are just a few functions that are handled by the employees of a call center in India that you might despise because of the mother tongue influence, which bars the agents from talking with a relatable accent.
It is really unacceptable that people believe that call center jobs aren't just as good as other jobs in the corporate world. This is what we call being delusional is because to your surprise the employees of a call center outsourcing business might be earning a lot more than you do. Here are a few perks that one can reap whilst working in a call center:
1. Firstly, let's talk about the incentives and say Amen! This is something that you do not get in most other commercial organizations. The incentives are a regular thing in a business that offers call center services and they are usually well paid and performance-based.
2. Meals are also a part of the remuneration that a call center agent gets for his services. In most call centers, these meals are both hygienic and nutritious. So, this sure brings a lot of convenience in the lives of the employees.
3. Call center agents are also offered cab facility for commuting between their homes and workplace. This saves a lot of money and time that one has to spend on public transport to commute to work every day.
4. Additionally, a lot of call centers like Go4Customer offer medical insurance to agents. This basic health cover that they get saves them from the heavy medical bills and mostly the covered treatments are cashless.
5. Apart from all this, the growth opportunities in a call center are also quite lucrative. The corporate ladder allows the best performers to climb up quickly and achieve tremendous growth and success.
These are just a few of the major benefits that call center employees reap but they sure are enough to explain how jobs in call centers are far more remunerative than the common perception.